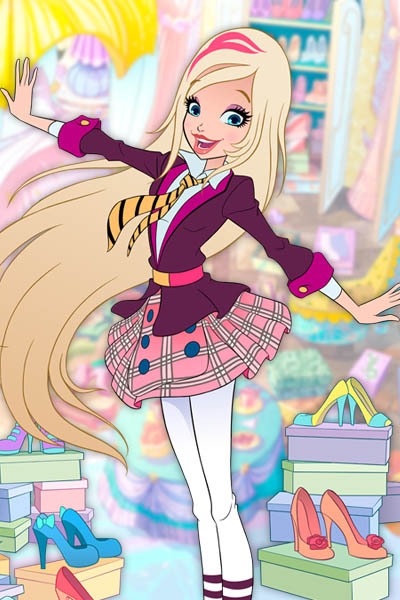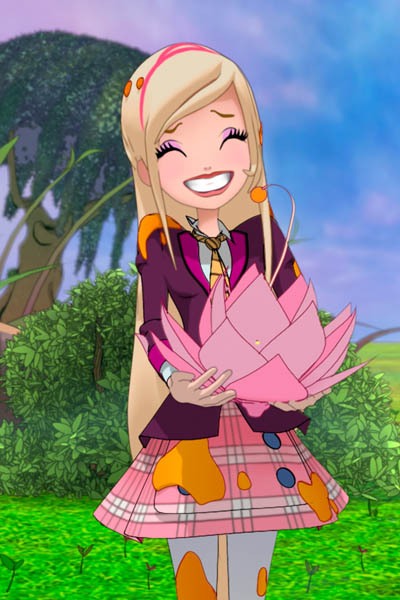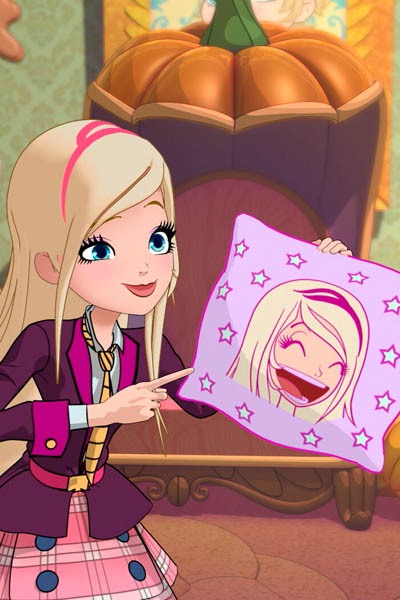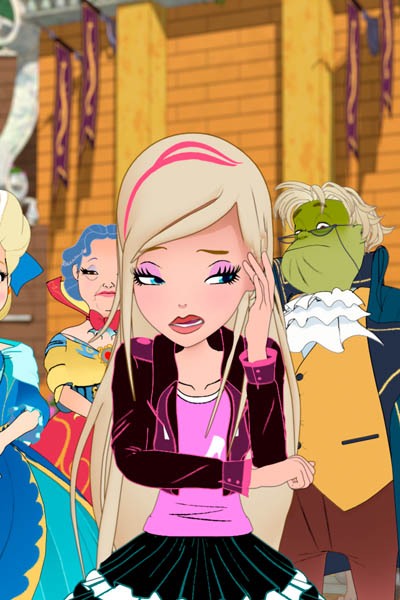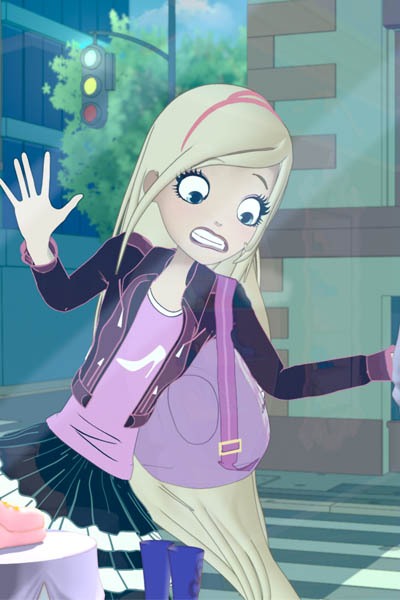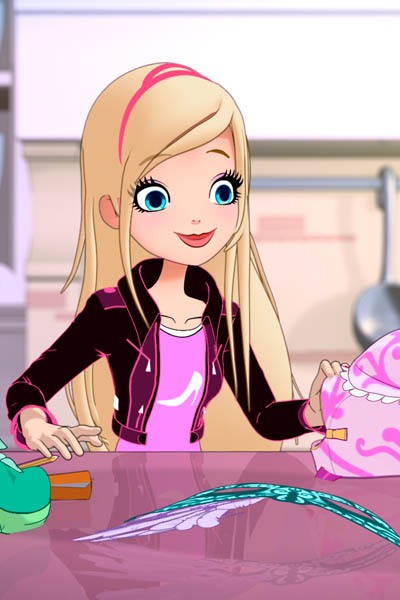 Rose Cinderella
Rose is a normal, modern teenager from a normal town on Earth, with a super-normal love for Fairy Tales, who falls - literally! - into the Fairy Tale Land and gets the surprise of a lifetime when she finds out she belongs to a special… family!

PERSONAL TRAITS
super-excited, positive and… always late!

POWER
Pumpkin Magic! By using her wand she can turns pumpkins into vehicles… although she isn't very good at it

MAGIC PET
Gigì

CASTLE
Rose lives in the magnificent Cinderella Castle. Her bedroom has a pumpkin-shaped bed and tons of shoes!

YOU CAN FIND HER
as the shoe-a-holic she is, inside the nearest shoe store!

CATCHPHRASE
Pumpkin Seeds!