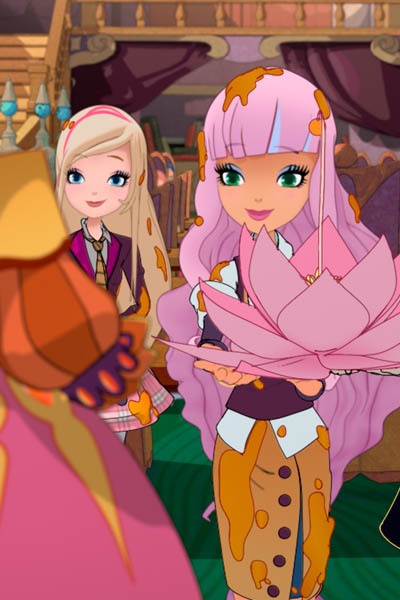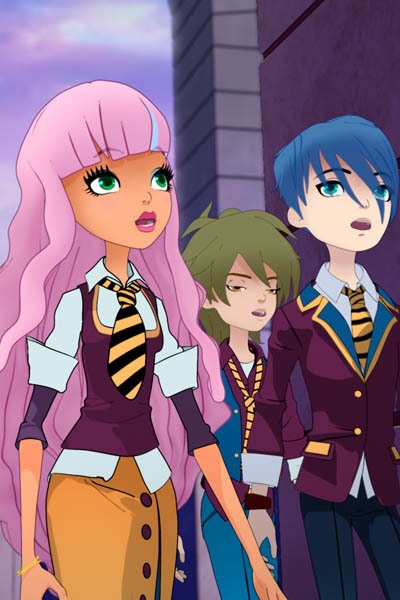 Astoria Rapunzel
She is Regal Academy's bookworm, a poised and confident princess... just as long as everything is "just so".
She is definitely a real super-nerd!

PERSONAL TRAITS
perfectionist and bookworm

POWER
Tower Magic! She can conjure up very long ivies with flowers!

MAGIC PET
Vidal

CASTLE
Astoria lives with her Granny in the fabulous Rapunzel Castle: lots of books, high towers and ivies all over...

YOU CAN FIND HER
in the library, of course!

CATCHPHRASE
Oh my grade!