News
Discovering Astoria's magical bedroom
After Rose and Hawk, today we'll discover Astoria's magical bedroom, inside Grandma Rapunzel Castle.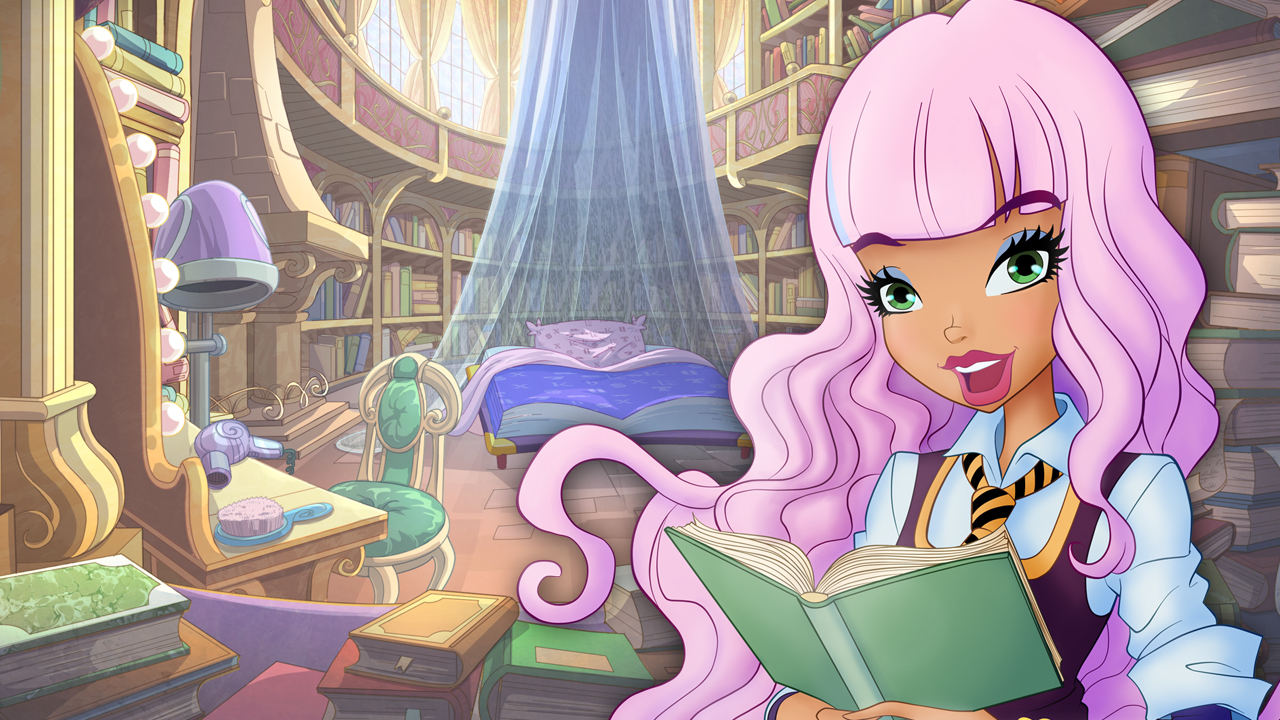 It's here that the best student of the Regal Academy spends her time, surrounded by piles of books!
In the middle of the room, there is a book-shaped four-poster bed and a fabulous desk, where Astoria keeps all the accessories for her very long hair. 
Next month, discover Joy's magical bedroom.