News
A apple-tastic apple cake!
Brrr! It starts freezing outside... But don't worry! Regal Academy's super chef Hawk has the solution, and of course it's made of apples: a warming, delicious apple cake!
Here are the ingredients of the SnowWhite family recipe:
3 eggs
5-6 apples, peeled and cut into pieces (have an adult help you)
150 g of brown sugar
1 yogurt pot
300 g of whole wheat flour
50 ml of olive oil
1 package of yeas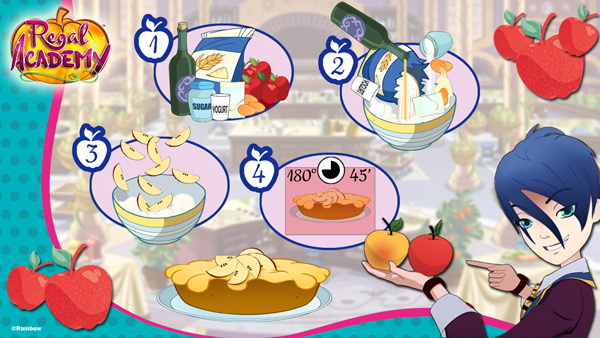 Whip the eggs with the brown sugar, the yogurt, the whole flour, the olive oil and the yeast.
Pour half of the apples in the dough and leave the rest for the final decoration of your cake. Have mum or dad bake the cake for 45 minutes at a temperature of 180°.
When it's ready and well baked, dust it with brown sugar or some cinnamon. Apple-tastic, isn't it?
Give it a try!